Khaosan and Taylor Authentic Thai
1104 W Taylor St, Chicago, IL 60607
Order now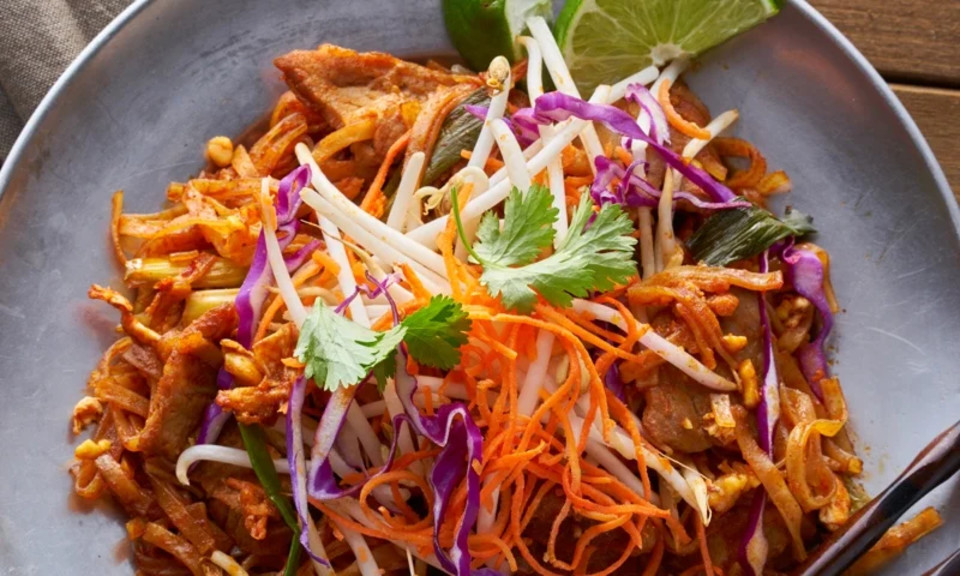 Sabrina
When I walked into this place, I wasn't really expecting much... I'm no expert, but I'd say it would definitely qualify as a 'hole in the wall'. Low and behold, this ended up being the best Thai food that I've had in years! (It honestly felt like a hallelujah moment.) Their ingredients were so fresh - and you could actually taste the individual ingredients. Their pad Thai wasn't a big pile of orange mush - the way it is at so many places in the city. Their spring rolls had so many beautiful little chunks of fresh vegetables and tofu... This is my new favorite place.
Collin
I walked in to a woman asking me right as I walked up to the counter, "pickup for pad Thai tofu?". She as extremely friendly and turned to make my Thai tea right as she handed me my order. It was quick, right on time, and the food was delicious. For the price it was a good portion as well.

Definitely going back here! Polite service would have even been enough for me, but the food was fresh and tasty.
Victoria
Always enjoyed everything I've ordered at Khaosan & Taylor. They're a lot more customer friendly than Thai Bowl, which just down the street. Prices are good and they're easy to order from, in person, on phone and through grubhub. Will definitely continue to eat here.
Kim
I think I just discovered my new favorite Thai delivery place in Chicago! When they say authentic Thai they really mean it. The food was great the delivery was exactly on time and I will definitely be exploring other things on their menu.
Michael
Food was great! I like mine extra spicy and most places don't make it hot enough for me, but I got my fix at this place! Used to be a Thai bowl fan but now I will be a regular at Khaosan!
Chris
First time ordering from here and very pleasantly surprised. Food actually tasted authentic, lots of flavor. And confirmed that they take the spice level seriously. We love spicy, but level 4 was at times a bit hard to handle, so will go with 3 or 2 next time.
Richard
Real solid Thai and good service
About us
Asian, Dinner, Lunch Specials, Thai
At Khaosan and Taylor, we specialize in Authentic Thai E-San cuisine and classic street food dishes you can find in Thailand. We are named after the Famous Khaosan Road street market where you can find many of our influences. Located in the Chicago neighborhood of Little Italy/ University Village, we are here to help bring the most authentic tastes of Thailand directly to Chicago.